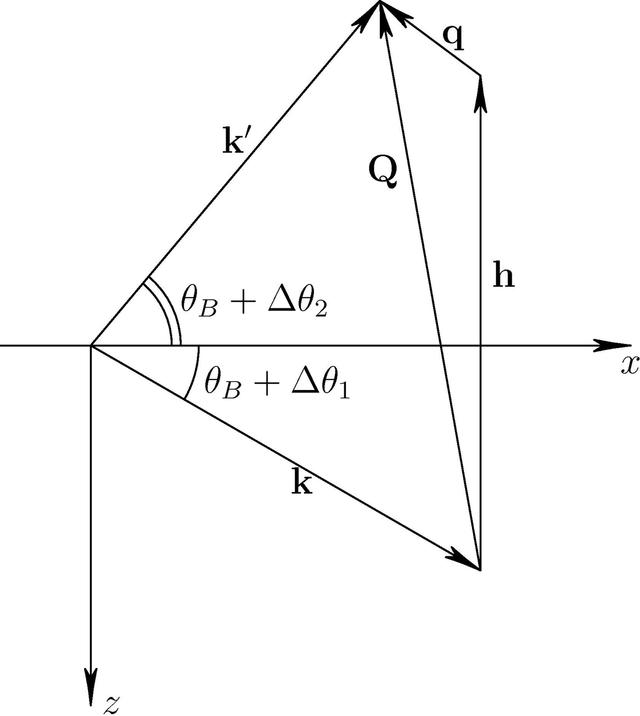 Figure 3
The wavevectors k,

of the incident and reflected waves, respectively. h is the vector of the reciprocal lattice. The deviation of the scattering vector,

, from the reciprocal-lattice vector h is defined by the vector q. The angular deviations of k and

from the Bragg angle position are described by

and

, respectively.

© International Union of Crystallography 2014