Related literature
For related literature, see: Berg & Holm (1985

); Dehnicke et al. (2001

); Gibson et al. (2007

); Koning et al. (2000

); Yip et al. (2003

).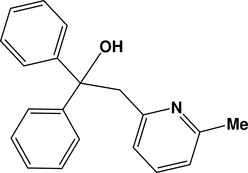 Experimental
Data collection: SMART (Bruker, 2000

); cell refinement: SMART; data reduction: SAINT (Bruker, 2000

); program(s) used to solve structure: SHELXTL (Sheldrick, 2008

); program(s) used to refine structure: SHELXTL; molecular graphics: SHELXTL; software used to prepare material for publication: SHELXTL.
---
Supplementary data and figures for this paper are available from the IUCr electronic archives (Reference: IM2078 ).
---
We thank the Natural Science Foundation of the Jiangsu Higher Education Institutions of China (grant No. 07KJD150101) for financial support.
Berg, J. M. & Holm, R. H. (1985). J. Am. Chem. Soc. 107, 917-925.




Bruker (2000). SMART, SAINT and SADABS. Bruker AXS Inc., Madison, Wisconsin, USA.
Dehnicke, K., Weller, F. & Strahle, J. (2001). Chem. Soc. Rev. 30, 125-135.



Gibson, V. C., Redshaw, C., Clegg, W. & Elsegood, M. R. J. (2007). Polyhedron, 26, 3161-3167.



Koning, B., Buter, J., Hulst, R., Stroetinga, R. & Kellogg, R. M. (2000). Eur. J. Org. Chem. pp. 2735-2743.


Sheldrick, G. M. (2008). Acta Cryst. A64, 112-122.



Yip, K.-L., Yu, W.-Y., Chan, P.-M., Zhu, N.-Y. & Che, C.-M. (2003). Dalton Trans, pp. 3556-3566.