Related literature
The design and syntheses of metal-organic compounds has attracted great attention not only as a result of their intriguing architectures and topologies (Eddaoudi et al., 2001

), but also because of their potential applications (Banerjee et al., 2008

).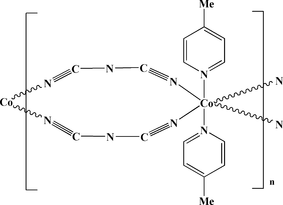 Experimental
Data collection: CrystalClear (Rigaku, 2008

); cell refinement: CrystalClear; data reduction: CrystalClear; program(s) used to solve structure: SHELXTL (Sheldrick, 2008

); program(s) used to refine structure: SHELXTL; molecular graphics: SHELXTL; software used to prepare material for publication: SHELXTL.
---
Supplementary data and figures for this paper are available from the IUCr electronic archives (Reference: RZ5034 ).
---
This work was supported by the National Natural Science Foundation of China (No. 50472048) and the Program for New Century Excellent Talents in Universities (NCET-05-0499).
Banerjee, R., Phan, A., Wang, B., Knobler, C., Furukawa, H., O'Keeffe, M. & Yaghi, O. M. (2008). Science, 319, 939-943.






Eddaoudi, M., Moler, D. B., Li, H. L., Chen, B. L., Reineke, T. M., O'Keeffe, M. & Yaghi, O. M. (2001). Acc. Chem. Res. 34, 319-330.





Rigaku (2008). CrystalClear. Rigaku Corp., Tokyo, Japan.
Sheldrick, G. M. (2008). Acta Cryst. A64, 112-122.