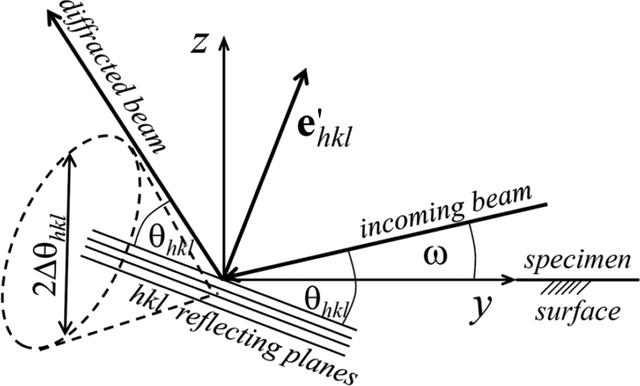 Figure 4
A schematic representation of the arrangement of the diffraction geometry.

is the angle between the incoming beam direction and the specimen surface,

hkl is the Bragg angle of the hkl reflection, ehkl is the normal unit vector of the hkl planes, and

-

is the angle between ehkl and the normal of the measured specimen surface, z. The y coordinate lies on the specimen surface. The dashed cone indicates schematically the angular range, 2


hkl, within which the hkl reflecting planes correspond to the same texture component. The 2


hkl values are correlated to the value of m.r.d.

© International Union of Crystallography 2013