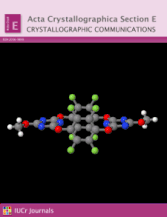 Acta Crystallographica Section E: Crystallographic Communications is the IUCr's open-access structural communications journal. It has been open access since 2008 and provides a fast, simple and easily accessible publication mechanism for crystal structure determinations of inorganic, metal-organic and organic compounds. The electronic submission, validation, refereeing and publication facilities of the journal ensure rapid and high-quality publication of fully validated structures. The primary article category is Research Communications; these are peer-reviewed articles describing one or more structure determinations with appropriate discussion of the science. Note that Data Reports are now published in IUCrData.
IUCr denounces the invasion of Ukraine
The International Union of Crystallography (IUCr) is greatly dismayed by the invasion of Ukraine and is concerned about its impact for the rest of the world. IUCr stands in solidarity with the international scientific community as we are concerned for the well being and life of all Ukrainian people. We stand by their side. IUCr seeks ways to serve all its members worldwide during this difficult time; it declares its support for the rights and freedoms conveyed in the Universal Declaration of Human Rights for all people.
IUCr condemns all wars, and calls for a halt to hostilities and for a peaceful end to this crisis. We have suspended publication fees for our journals for authors based in the Ukraine (for more details contact supporte@iucr.org).
Call for papers for Special Issue on Modern Approaches and Tools for Teaching Crystallography
We welcome submissions for this forthcoming Special Issue, including experiences of teaching in a pandemic and accessing diffraction equipment remotely, as well as practical advice on all aspects of crystal structure determination.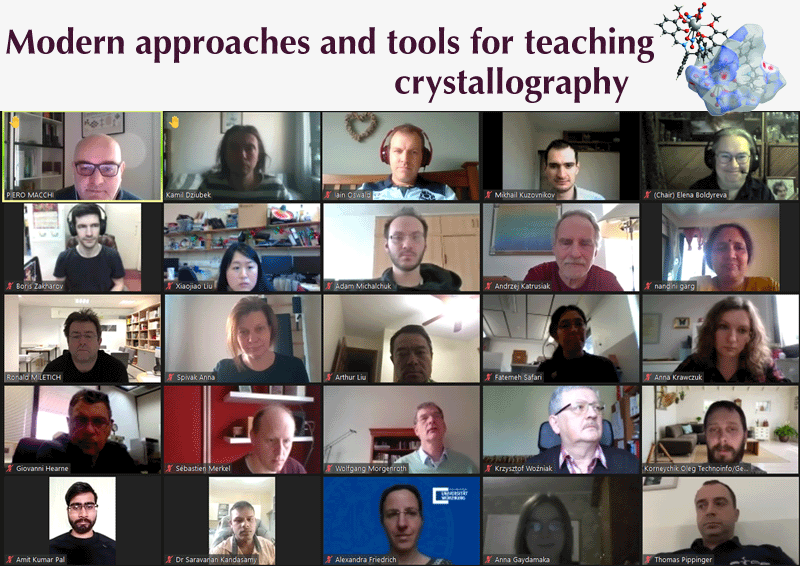 Read more
Submit


latest articles



most read



most cited



highlighted articles