journal news


1 October 2016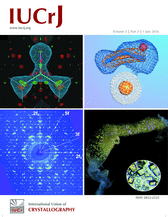 The International Union of Crystallography is pleased to announce that its new open-access journal, IUCrJ, has received its first impact factor of 5.3 in the 2015 Thomson Reuters Journal Citation Reports. Currently ranked 1 out of 25 journals listed in the Thomson Reuters Crystallography category, IUCrJ launched in 2014 during the International Year of Crystallography and in a short period of time has established itself as one of the leading publications in its field. IUCrJ is fast becoming the natural home for chemists, biologists, physicists and materials scientists to publish their best structural science findings. IUCrJ is overseen by an expert editorial and advisory board.

27 September 2016
The award of the 2017 Gjønnes Medal to Richard Henderson, who is a member of the Editorial Board of IUCrJ, and Nigel Unwin (MRC LMB, Cambridge, UK) has been announced. Professor Henderson will deliver a keynote and Gønnes Medal lecture on the topic "From Electron Crystallography to Single Particle CryoEM" at IUCr2017.

11 January 2016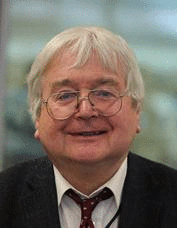 IUCrJ Editor Richard Catlow invites you to join him next Tuesday (19 January) at a University of Liverpool (UK) Science and Society Lecture that will illustrate the scope of contemporary chemistry by describing the role of chemical research in several key global challenges. Professor Catlow will discuss recent developments relating to CO2 conversion and utilisation, the development of renewable energy technologies, food security, global health and safe water. He will look at how chemistry in the UK and internationally is making decisive contributions to key societal challenges, and how problems posed by contemporary issues provide fundamental scientific challenges for the discipline. Registration is free; for more details, please visit https://www.liverpool.ac.uk/events/event/?eventid=82181

8 September 2015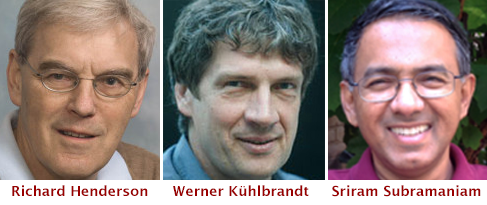 We are pleased to announce that IUCrJ (http://www.iucrj.org) will start accepting articles in cryo-electron microscopy (cryoEM) within the Biology and Medicine section. To this end, three of the world leaders in cryoEM - Richard Henderson (MRC, Cambridge), Werner Kühlbrandt (MPIBP, Frankfurt) and Sriram Subramaniam (NIH, Bethesda) - are joining the journal's editorial board. On the occasion of the launch of cryoEM in IUCrJ, Richard Henderson said "There has been a quantum leap in the power of single particle cryoEM due to recent improvements in microscopes, detectors and computer programs. It is entirely appropriate that the IUCr should become the home for cryoEM in the same way as it has nurtured X-ray and other crystallographies since its foundation in 1948."

3 August 2015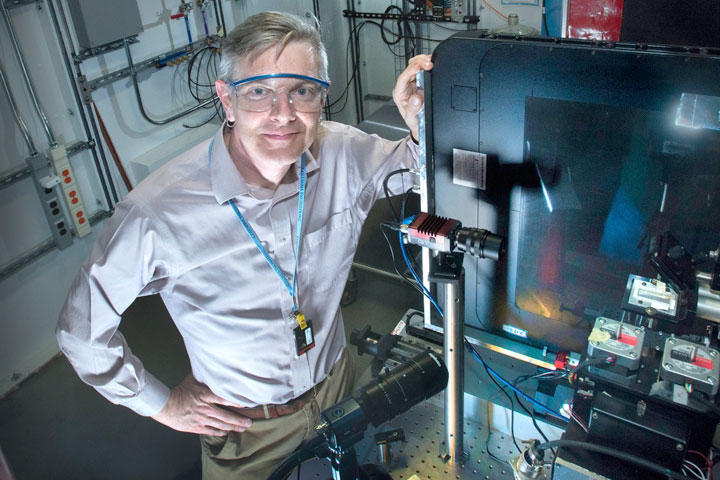 The results from some of the first work done during the science commissioning phase of the National Synchrotron Light Source II have been published in IUCrJ, the IUCr's high-profile open-access journal. Read "Demonstration of thin film pair distribution function analysis (tfPDF) for the study of local structure in amorphous and crystalline thin films" by Jensen et al. at http://journals.iucr.org/m/issues/2015/04/00/yu5008/index.html. IUCrJ is going from strength to strength. Thomson Reuters has recently selected the journal for coverage in the Science Citation Index, beginning with the first issue published in January 2014.

5 May 2015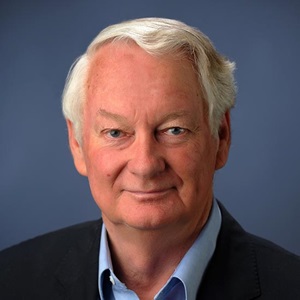 Our congratulations go to John Spence, IUCrJ Main Editor (Physics and Free Electron Laser Science and Technology) on his recent election as a Foreign Member of the Royal Society. This follows Acta Cryst. D Editor Randy Read's election as a Fellow of the Royal Society last year.

30 March 2015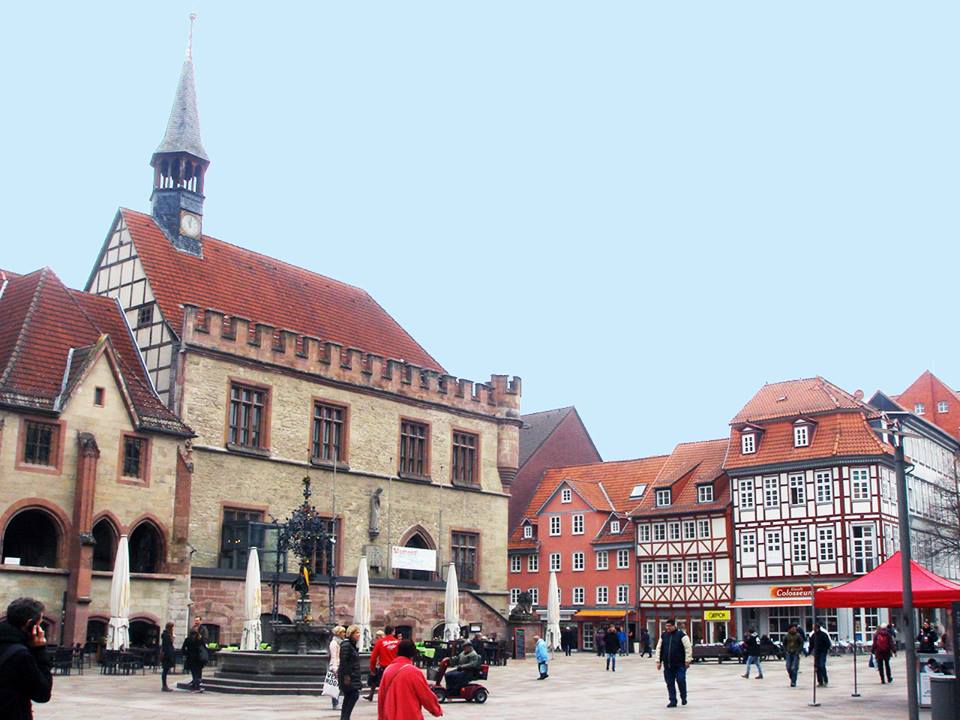 The IUCr enjoyed taking part in this year's German Crystallographic Meeting in Goettingen (www.dgk-conference.de) earlier this month (pictured). Next stop: the British Crystallographic Meeting in York (york2015.crystallography.org.uk), which starts today. We'll be holding a Meet-the-Editor session at the IUCr stand on Wednesday afternoon where Larry Falvello and Chris Frampton will be on hand to chat about Acta Cryst. C: Structural Chemistry (journals.iucr.org/c). Also, find out how IUCrJ (www.iucrj.org) is celebrating the Bragg Nobel Prize centenary, learn how to give your articles "Kudos", take the opportunity to buy a copy of A Little Dictionary of Crystallography and get a free gift when you take our Newsletter reader survey. We look forward to seeing you there!

2 February 2015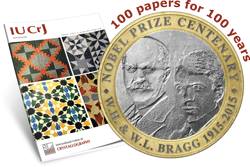 It's been 100 years since the award of the Nobel Prize in Physics to the Braggs. To celebrate, the first 100 articles submitted to IUCrJ (http://www.iucrj.org) using the voucher code dis-63gwUYye619PkvwixPj, and accepted for publication following peer review, will be published as platinum open access (i.e. there will be no charge for open-access publication).

18 September 2014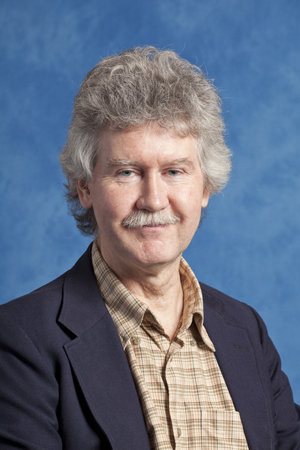 Please join us in congratulating IUCrJ Co-editor Professor Ian Robinson on winning the 2015 Gregori Aminoff Prize for "his development of diffraction methods for studying surfaces and nanomaterials".

3 July 2014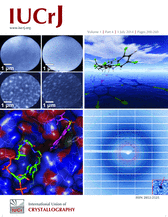 In his Editorial "Crystallography, materials and computation" (pp. 200-201), Richard Catlow highlights the growing role of structural studies of materials and of computation in structural science, and encourages readers to report and record their best work in this field in IUCrJ. And going from materials to medicines, the need for an effective oral therapy for leishmaniasis is described in Malcolm Walkinshaw's scientific commentary (pp. 202-203) on Brannigan et al.'s research paper "Diverse modes of binding in structures of Leishmania major N-myristoyltransferase with selective inhibitors" (pp. 250-260). IUCrJ, launched to celebrate IYCr2014, is open access, i.e. free of charge to all readers; sign up for e-alerts, and other free IUCr online services, at http://www.iucr.org/people/wdc/ealert.

13 May 2014
Read about how the new technique of rotational X-ray tracking is being used to uncover angular motion in colloidal gels. Link to the full Open Access article here http://journals.iucr.org/m/issues/2014/03/00/hf5259/index.html

6 March 2014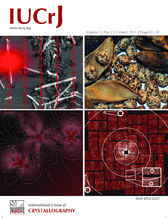 Read Ted Baker's Editorial "New perspectives in biological crystallography", Michael Rossmann's Scientific Commentary "Serial crystallography using synchrotron radiation" and cutting-edge research papers here for free.

10 February 2014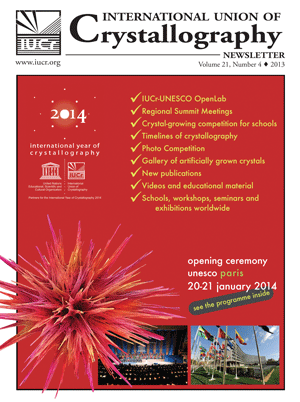 Now in full swing, this issue [of the IUCr Newsletter] celebrates the launch of the International Year of Crystallography. IUCr President Gautam Desiraju's wishes for a fulfilling and productive 2014 are followed by examples of media coverage sparked by the IYCr2014 Press Conference, details about the Opening Ceremony and the burgeoning website, and information about activities such as the IUCr-UNESCO OpenFactory. Also included: journal highlights and news, including the launch of IUCrJ, further information about the 23rd IUCr Congress, and ACA2013 and EC28 meeting reports. To start your free subscription to this quarterly digital publication, please go to http://www.iucr.org/news/newsletter/request.

1 January 2014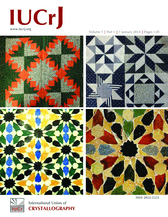 Happy new year and happy new journal! Today sees the official launch of IUCrJ, the IUCr's brand new, fully open-access peer-reviewed journal to commemorate IYCr2014. The journal publishes high-profile articles on all aspects of the sciences and technologies supported by the IUCr via its commissions, including emerging fields where structural results underpin the science reported in the article. Our aim is to make IUCrJ the natural home for high-quality structural science results. Chemists, biologists, physicists and material scientists are encouraged to report their structural studies in IUCrJ. Read the first issue here.


latest articles



most read



most cited



highlighted articles