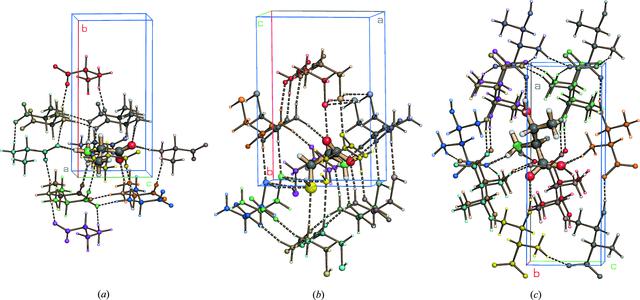 Figure 2
SCHAKAL representations (Keller & Pierrard, 1999

) of the clusters of (a)

L

-alanine, (b)

L

-cysteine and (c)

L

-threonine (left to right) used in most of the optimizations consisting of 15 molecules each. The respective unit cells are included. The central molecule which is geometry optimized is highlighted.

© International Union of Crystallography 2012