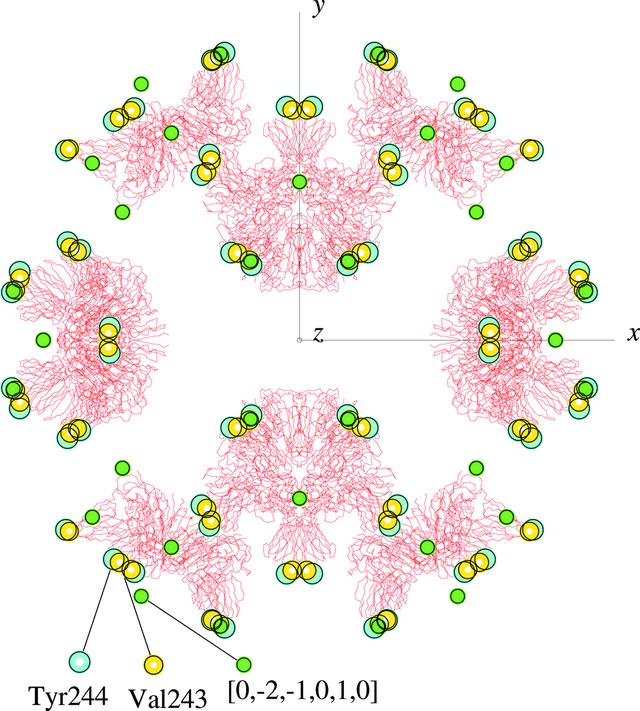 Figure 6
Incompatibility of the icosahedral basis ico1:

used for the fitting of the outer

residue Tyr244 belonging to the chain A of the tomato bushy stunt virus with the affine system A7, the outer affine orbit A71, the generator

and nearest residue Val243. Compare the affine orbit points (in green) with those in Fig. 7

.

© International Union of Crystallography 2013