SARS-CoV-2/COVID-19 articles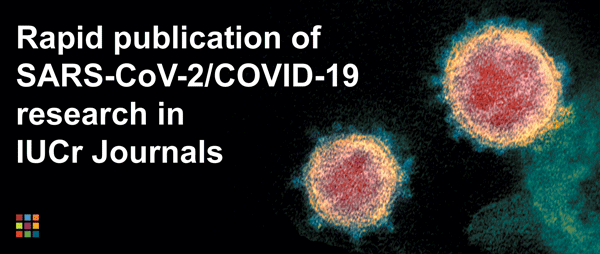 IUCr Journals are helping you publish your SARS-CoV-2/COVID-19 research quickly
Some of our journals are now taking part in a rapid review system for COVID-19 research. We have put together a dedicated team of editors and reviewers who are ready to peer review your article on the structural biology of SARS-CoV-2. Upon acceptance, publication in our journals will be expedited.
Structure determinations using any structural biology technique - including crystallography, SAS, NMR, cryo-EM and/or other techniques - are welcomed. Articles describing new methods or software developments for COVID-19 research are also encouraged.
We expect articles to be published open access to make your research freely available to as wide an audience as possible. Fees may be covered by transformative deals or discounted rates are available by contacting the Editorial Office.
To take advantage of our rapid review system, submit your article to one of our journals using the buttons below.
For information on all our journals visit journals.iucr.org