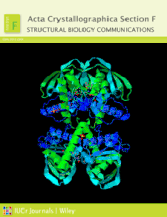 Acta Crystallographica Section F is a rapid structural biology communications journal.
Articles on any aspect of structural biology, including structures determined using high-throughput methods or from iterative studies such as those used in the pharmaceutical industry, are welcomed by the journal.
The journal offers the option of open access, and all communications benefit from unlimited free use of colour illustrations and no page charges. Authors are encouraged to submit multimedia content for publication with their articles.
Acta Cryst. F has a dedicated online tool called publBio that is designed to make the preparation and submission of articles easier for authors.
IUCr denounces the invasion of Ukraine
The International Union of Crystallography (IUCr) is greatly dismayed by the invasion of Ukraine and is concerned about its impact for the rest of the world. IUCr stands in solidarity with the international scientific community as we are concerned for the well being and life of all Ukrainian people. We stand by their side. IUCr seeks ways to serve all its members worldwide during this difficult time; it declares its support for the rights and freedoms conveyed in the Universal Declaration of Human Rights for all people.
IUCr condemns all wars, and calls for a halt to hostilities and for a peaceful end to this crisis. We have suspended publication fees for our journals for authors based in the Ukraine (for more details contact supportf@iucr.org).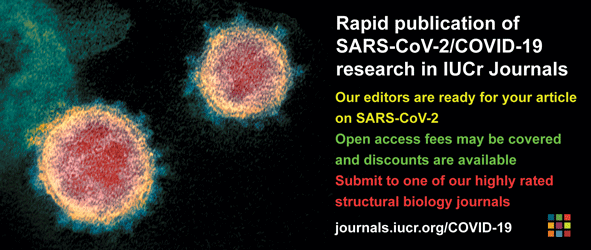 latest articles



most read



most cited



highlighted articles